In this guide i will show how to remove immo from VAG MSA15 ecu.
ECU list that will work
038 906 018  (1.9tdi)
038 906 013 (1.9 sdi)
028 906 021 (in aluminium casing only 1.9, 2.5)
074 906 021 (in aluminium casing only 1.9, 2.5)
4B0 907 401 (2.5 v6)
8D0 907 401 (2.5 v6)
Basically all ecus will work if they are similar to ones above. If you are not sure – ask in comments.
First what you need are programmer that can read 24c02 chip. Open your ecu. In other side of cpu and eeprom chips find small 8 pin chip B58253. Thats our 24c02 chip. You need to desolder it and read content. I will show next with one file what i got. Its better that you use content from your chip cause, coding info are in this eeprom and some other.
This method are usually called 60 trick. You need to find in hex all 33 values and replace them to 60 in hex.
You need some hex editor and find all 33 values. I used CH341A Programmer editor. Nothing special, but you can do job with it.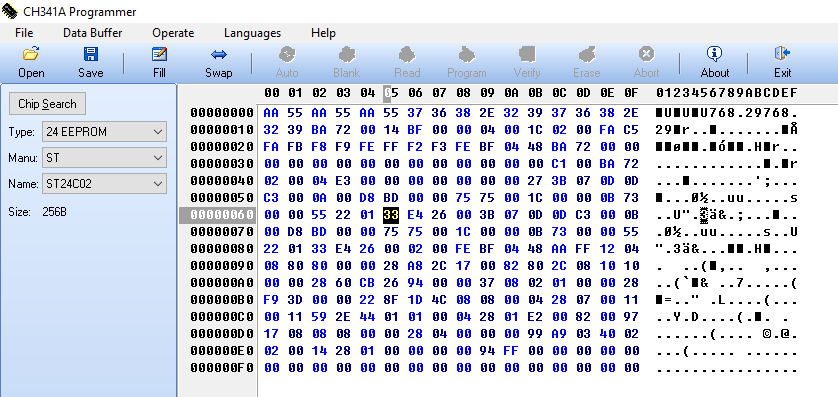 Easiest way to find values are Ctrl+F and make sure to check in Hex format. Enter 33 and find all values. As you can see they are 2 in this file. Might be more or less.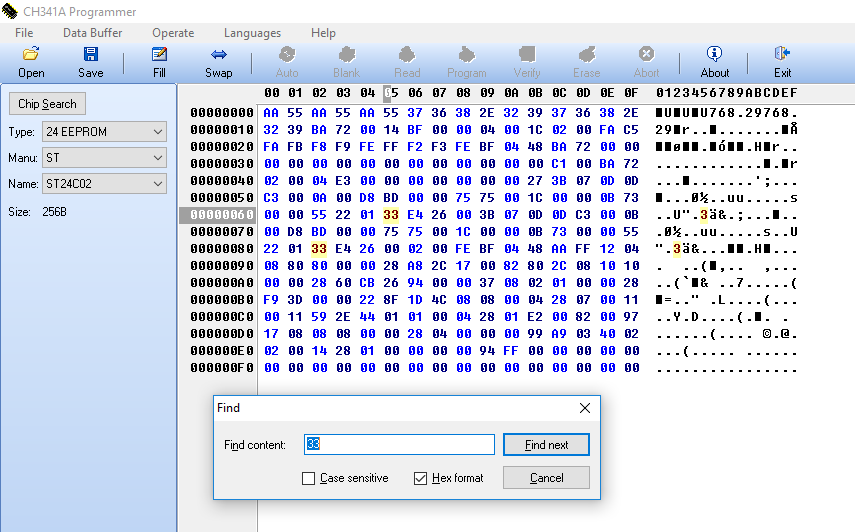 Now simply replace them with 60 and you are ready to write file in eeprom.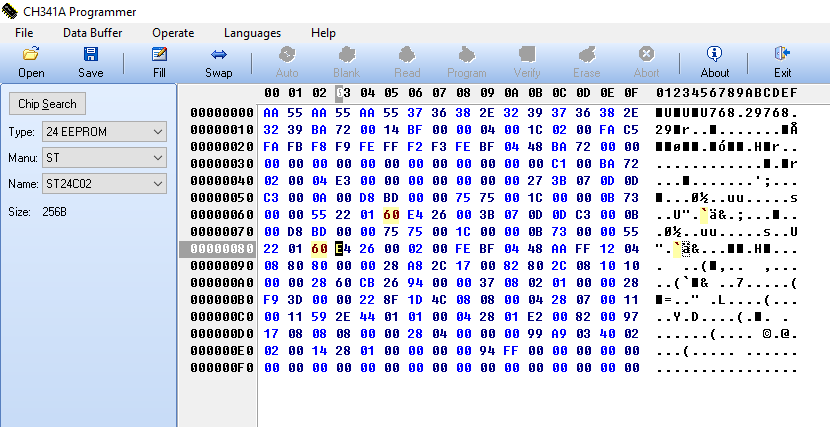 If this dont work out in first time, dont worry try again cause eeprom contents might be changed again, but different. For these ecus this method works perfect. I will attach files from images.